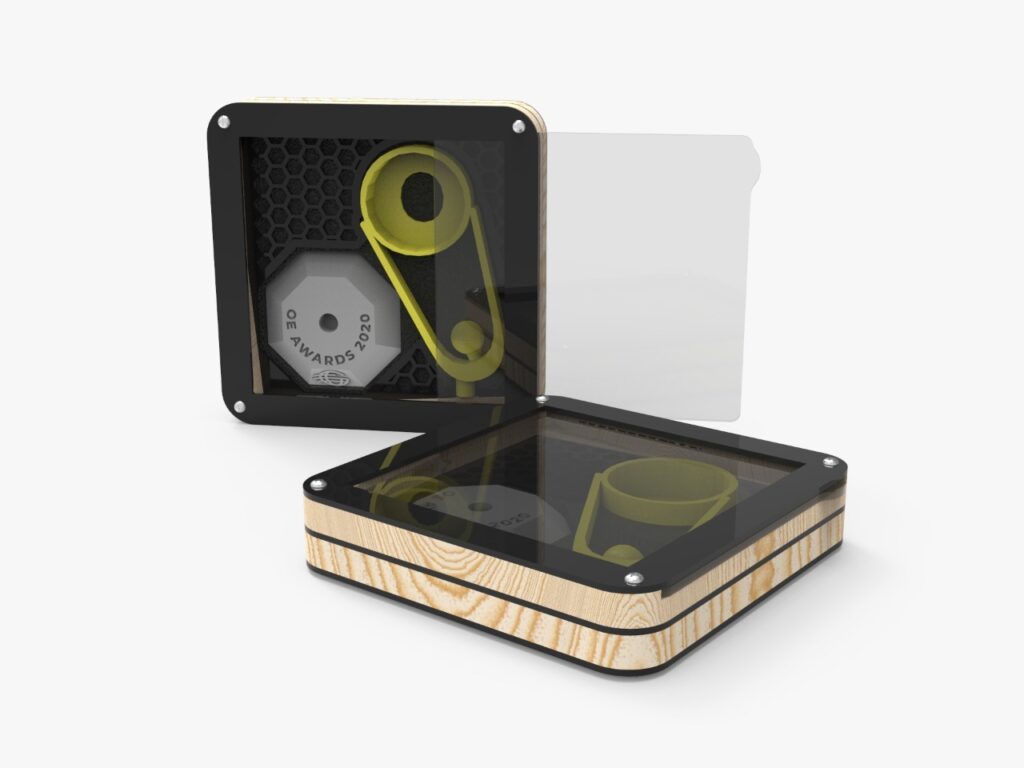 The conception, design, development, and production of the 2020 Open Education Awards for Excellence trophy was like no previous year.
It represents dynamism and forward-thinking in the open education movement and evolved from a two-dimensional image to a 3D printed object. We thought it would be an awesome way to recognize the work of the award winners.
Special thanks to the wonderful design work of Open Education Global's Creative Director, Mario Badilla, and to the Fab Lab Kä Träre, at UNED, Distance State University of Costa Rica for creating this year's actual awards.
The awesome video below shows the awards being generated from the original design by 3D printers at the Fab Lab.
Here's a picture of the awards in their box before being shipped. 📦💨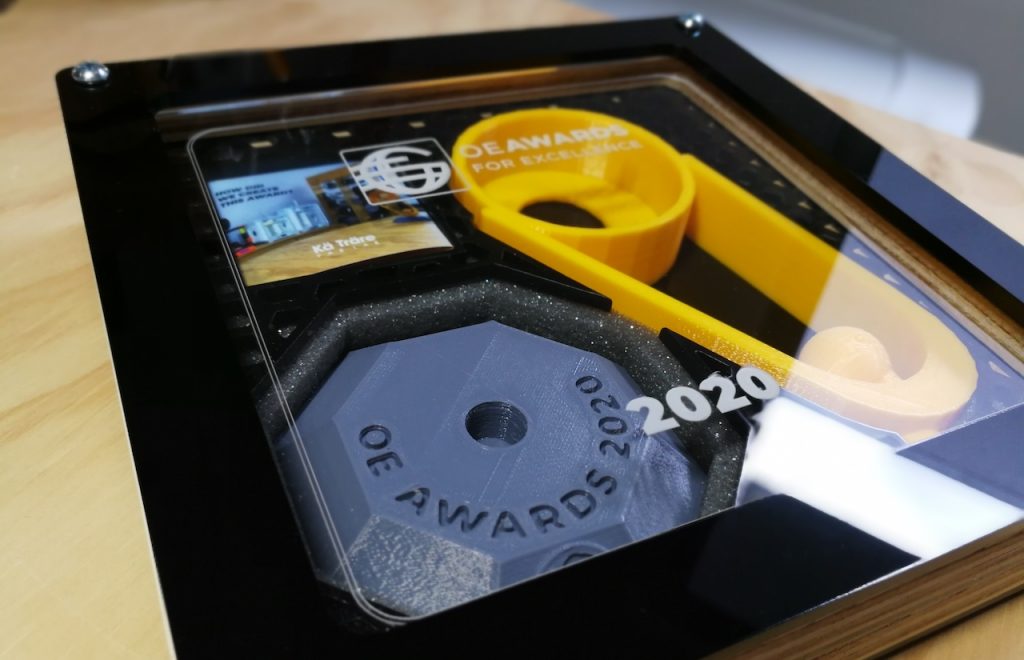 In 2021 the trophy will be a special edition due to the 10th anniversary. We're looking forward to unveiling the winners. Stay tuned!
---
Designed by: Mario Badilla, OEG Creative Director
Fabricated by: Fab Lab Kä Träre, UNED, Distance State University of Costa Rica
---
Follow the thread of the OE Awards trophy in OEG Connect.