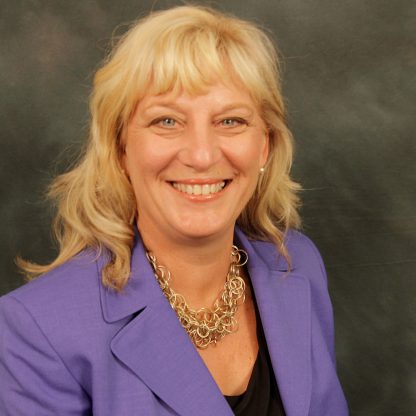 Kim Ernstmeyer
As the Open RN Project Director, Kim has leads a collaborative network of hundreds of nurses, nurse educators, librarians, and other health professionals in creating and reviewing five nursing textbooks with CC-BY licensing. One or more Open RN textbooks have already been adopted by 75% of the colleges in the Wisconsin Technical College System as well as by dozens of nursing programs across the United States and Canada. In 2020 and 2021, the first three Open RN textbooks received OE Awards for Excellence, including Nursing Pharmacology, Nursing Skills, andNursing Fundamentals.
The Open RN textbooks have also been accepted and shared as Open Education for a Better World (OE4BW) projects in 2020, 2021, and 2022. OE4BW is sponsored by UNESCO to "unlock the potential of Open Education in achieving the UN Sustainable Development Goals."
To date, there have been 4 million page views of Open RN OER textbook content by over 1.5 million international users, with the top usage occurring in the United States, Philippines, India, Canada, Australia, United Kingdom, Nigeria, Kenya, Pakistan, and Malaysia. You can find more information about the Open RN project, funded by a $2.5 million grant from the Department of Education, at cvtc.edu/OpenRN.
Prior to leading the Open RN project, Kim was the Curriculum Project Manager for the TAACCCT4 grant project called ARISE that created 150 open source augmented reality simulations and serious games for multidisciplinary health care students. There have been over 75,000 downloads of ARISE learning materials from SkillsCommons. The ARISE project also won second place in the Serious Games and Virtual Arcades competition at the International Meeting on Simulation in Healthcare (IMSH) in January 2018.
Kim has presented OER and related simulation activities at several international conferences, including the International Meeting on Simulation in Healthcare (IMSH) in 2017, 2018, 2021, and 2022; International Nursing Association for Clinical Simulation and Learning (INACSL) in 2017 and 2022; National League for Nursing (NLN) Educational Summits in 2015, 2020, and 2022; Achieve the Dream in 2020; OpenEd in 2019, 2020 and 2021; OE Global in 2020 and 2021; and OE4BW in 2020, 2021, and 2022. She also co-authored the article entitled, "Impact of Interprofessional Education on Nursing Students' Attitudes Toward Teamwork and Collaboration with Physicians" in the Journal of Nursing Education.