Since beginning his work in college affordability in 2016, Nicholas Sengstaken has emerged as the leading student in the United States pushing back against the publishing industry's efforts to slow the adoption of OER – both at the University of North Carolina at Chapel Hill and on the national level. As an intern with the Public Interest Research Group (PIRG) and as Undergraduate Chief of Staff in the UNC Chapel Hill Student Government, Nick has tirelessly advocated for OER and fought harmful policies and practices utilized by the publishers to promote profit margins over affordability.
Few students have made as big an impact on textbook affordability as Nick did during his tenure at UNC. Beginning in 2017 with North Carolina PIRG, he co-authored the UNC textbook pledge which promotes more affordable and open course materials among faculty. The pledge is now regarded as one of the most successful efforts of its kind in the United States. In addition to stopping opt-out "inclusive access" (automatic billing of textbooks) at his institution and leading the charge for OER at Carolina, he was a key national spokesperson for students in opposition to the failed merger between Cengage and McGraw-Hill. Nick represented millions of American students by sharing the potential harmful effects of the merger with the Department of Justice AntiTrust team as well as media sources including the New York Times, VICE, MarketWatch, Nexstar, Inside Higher Ed, Chronicle of Higher Education, and many others. There is no doubt that Nick's work will have lasting impacts for students and affordability advocates for years to come.
Explore more about this award…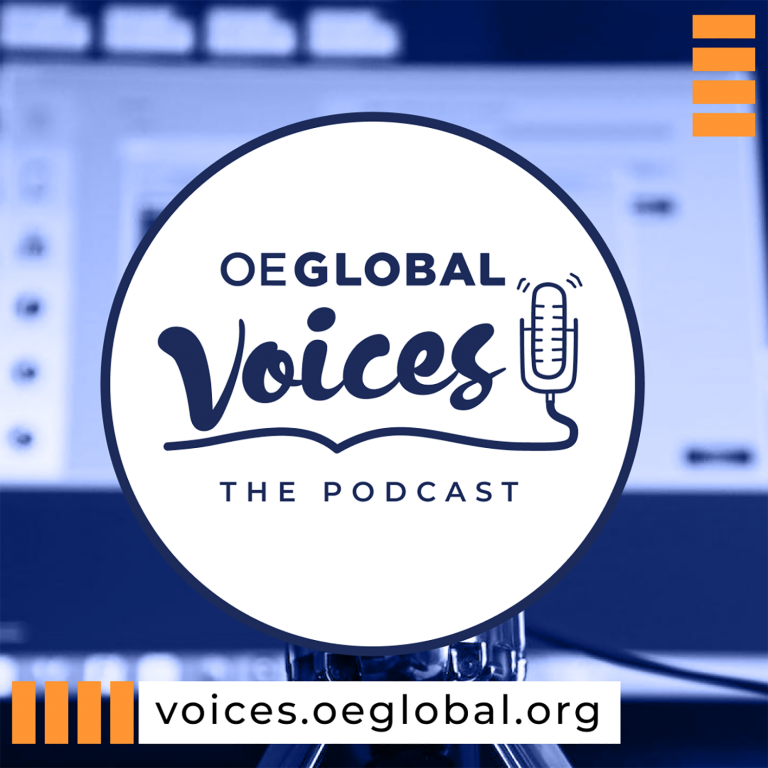 2021 – OEGlobal Voices
A Podcast from Open Education Global
OEG Voices 023: Nick Sengstaken on Student Advocacy and OER
This episode of OEG Voices features a conversation with Nick Sengstaken who was recognized with a 2020 Open Award of Excellence in the category that recognizes students. His efforts in OER began in 2016. As an undergraduate student at University of North Carolina Chapel Hill Nick took up the challenge of bringing student voices to the issue of textbook affordability. As you will learn in the conversation, Nick approached that work and later efforts all with a perspective of emphasizing the need to to have students included in the conversations about policies that affect them.
He absolutely defines this description of the student award for excellence:
This award honors the outstanding endeavors of a student who has advocated for or benefitted academically from the use of open educational resources (OER). The award is presented to the student whose achievements may inspire others to pursue degree programs that utilize open resources and/or someone who played a prominent role in advocating successfully for the promotion and advancement of OER and open education.

https://awards.oeglobal.org/awards/2020/student/nick-sengstaken/
Nick graduated in 2020 but has continued on at UNC with related work as a Program Coordinator for Operational Excellence and Strategic Initiatives. A few of his recent projects involved supporting the development of open syllabi repository and work on project to mark ZTC (Zero Textbook Cost) courses in the course catalog, also well as being involved in communicating to students about COVID testing.
Jump in now and listen to this inspiring conversation with Nick and OE Global staff Paul Stacey, Marcela Morales, and Alan Levine.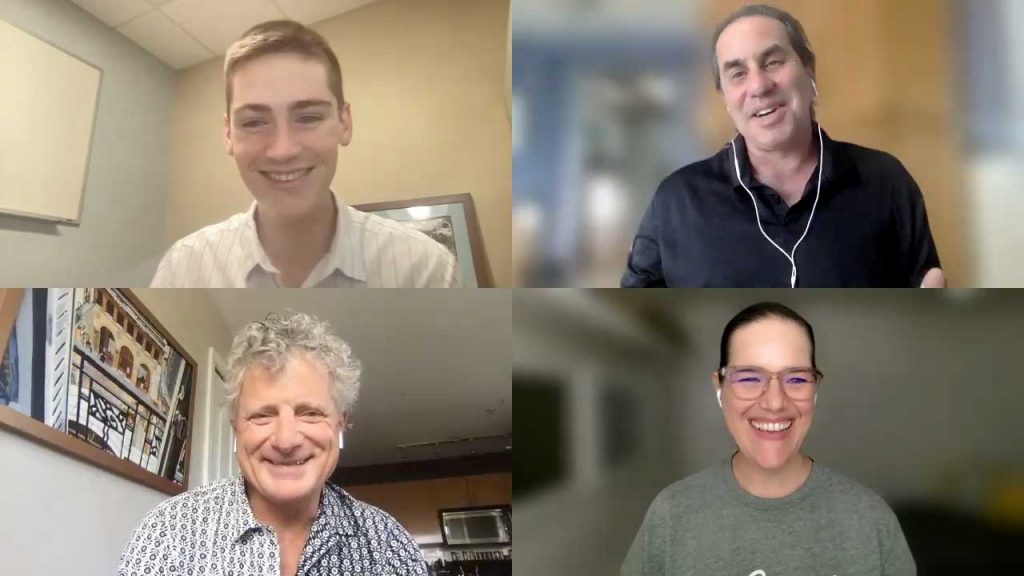 He got looped into advocacy through vote registration work leading up to the 2016 US Presidential elections through the the UNC chapter of NCPIRG (North Carolina Public Interest Research Group). Nick describes himself as a "shy kid" but who always had a passion for politics and the value of education. His drive to stepup and be active is rooted in his students as a music major in jazz saxophone. "It's almost like being on stage with music," Nick says, "I got pushed out in the world and had to interact, there's no hiding behind a clipboard. "
After the elections were over, Nick came across an NCPIRG campaign on textbook affordability, where the person running program left. So as a sophomore he more or less fell into the role. His work included being a catalyst and co-author of the UNC Open Textbook Pledge came from an interest in engaging faculty in the textbook affordability efforts, one of the most successful efforts of its kind.
I saw how if we switched to something more accessible and more equitable, look how more people we can bring to the table, look how many less barriers we can have for our students.

I realized this is what we need to be doing, not just as an institution, but a society. If we go open, we are just making things better.

Nick Sengstaken
Much has changed since Nick's start in 2017 when the effort was aimed at making print textbooks available to students at an affordable cost. He describes a massive industry shift from publishers from promoting expensive textbooks, or as he described, "the types of products that have half lives" to lock-in options for digital assets.
Nick has served a national role as a spokesperson for students who opposed the failed merger between Cengage and McGraw-Hill including testifying before the US Department of Justice. He also has been an outspoken critic of "inclusive access" the practice of automatic billing of textbooks to a student account as it removes student choice as to how to get their own learning materials.
In short it's as if you are enrolling a class you are going to get billed for the textbook. It completely gets rid of the secondary market, buy backs, and used books.

At the end of the day it is neither inclusive nor does it increase access.

Nick Sengstaken
Nick is acknowledged for his contributions to the US PIRG report Automatic Textbook Billing: an offer students can't refuse? published in February 2020.
This is very timely as the opening of the Inclusive Access organization's web site devoted to being "a community-driven initiative to raise awareness of the facts about automatic textbook billing." Nick describes what he sees as student desires for choice:
I think students want choices. They don't want to be told they need to buy this access code which os 10% of their grade.

Nick Sengstaken
His work in OER has led Nick to be concerned about lack of privacy for student data, having seen what he describes as "a lot of laissez fair with student data in using access codes and proctoring."
Nick provides us a valuable perspective on the value of Open Educational Resources:
When I describe OERs I say they are the same or greater quality as a traditional book. And it's for that customization aspect of it, the fact that we can tailor a book to a course rather than the other way around.

Nick Sengstaken
We appreciate Nick for taking the time to share his views and his works. Keep an eye on this young man and do not be surprised if he wins a future award for Open Education Leadership.
The 2021 Open Education Awards for Excellence are being announced in waves, with the UNESCO OER Implementation awards shared October 1 and most recently, the winners of the Open Assets Awards shared October 15. The next winner of the student award will be known in November 15 when all of the Individual awards are published.
---
Music for this episode is  "Joyful Meeting" by Crowander from the Free Music Archive shared under a Creative Commons BY-NC (Attribution-Non-Commercial 4.0) license. If you have a suggestion for a music track we should use for future episodes, we are taking suggestions in OEG Connect.