Since 2015, the University of Edinburgh's Open Education Resource (OER) Service has collaborated with Geoscience's Outreach (GO) course, where students create educational projects with community clients, to curate an exceptional collection of high quality OERs into an accessible collection on the TES platform. This curated collection now consists of 59 OERs, packaged for teacher's ease, on wide ranging scientific topics for ages 3-18. Covid-19 lockdowns and home-schooling illustrated the importance of the broad reach of this collection with downloads increasing 60% in 2020.
The GO course mainstreams OER creation and open community engagement within the curriculum, providing students with an opportunity to gain experience of science outreach and public engagement. Outstanding student projects are selected by course organisers and passed to the OER Service who collaborate with Geoscience staff and our summer Open Content Curator Interns to further develop and package the resources into high quality educational material. The OERs are also aligned with Experiences & Outcomes in the Scottish Curriculum for Excellence (CfE) for ease of teacher mapping to educational needs. Newsletters are sent out to Scottish school networks each year to update teachers on these available resources.
Since 2016 our employment of undergraduate summer interns has been crucial to the success of curating GO student projects into outstanding OERs, while providing our intern students with valuable work experience. Each with insights for engaging audiences, streamlining templates, editing and repackaging resources, and providing feedback for the GO course workshops which have been implemented and increased the quality of student projects.
We are proud that this collection actions the University of Edinburgh's vision purpose and values; to discover knowledge, make the world a better place, and ensure our teaching and research is diverse, inclusive, accessible to all and relevant to society.
Explore more about this award…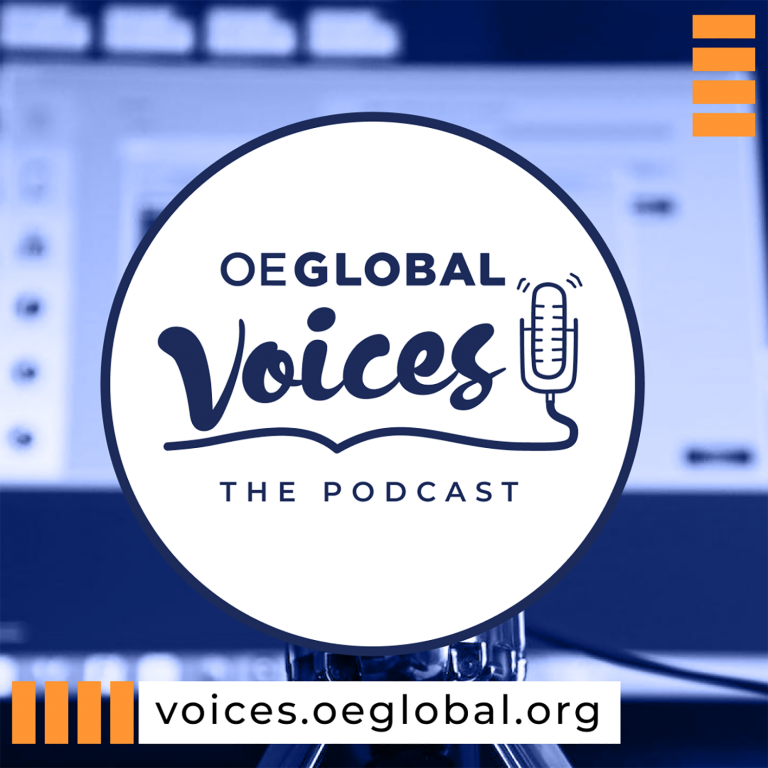 2022 – OEGlobal Voices
A Podcast from Open Education Global
OEG Voices 040: Charlie Farley and Lorna Campbell on Two Award Winning Projects from University of Edinburgh
There is something going on with Open Education in Edinburgh. In episode 40 we get to hear first hand from Charlie Farley and Lorna Campbell about two exemplary efforts from the University of Edinburgh that were both recognized with OE Awards for Excellence in 2021.
But that is just half of the awards sweep for the University, they took four of them home. In episode 33 we spoke with Melissa Highton about her Excellence in Leadership award and we are hoping to schedule time to hear from Hanna Rothmann who earned an Award for Excellence as an Individual award for a student.
In this episode's conversation, OER Adviser Charlie Farley shares a fabulous outreach program started in GeoSciences that has expanded to other disciplines, where students get applied open education experience working with local schools, museums, and community groups, to design and publish OERs that are shared openly through TES Resources and Open.Ed. The Geosciences Outreach program earned an Award for Excellence in the Open Curation / Repository category.
We also hear from Lorna Campbell, manager of the Open Educational Resources (OER) Service, about the significant policy development effort (the policies themselves are OERs) that enables much of the success in open education at the University of Edinburgh. Lorna shares her insights into the development and successes of the suite of Open Policies for Learning and Teaching recognized with an Open Practices OE Award for Excellence.
Also sitting in the call was Paul Stacey and Alan Levine from OE Global.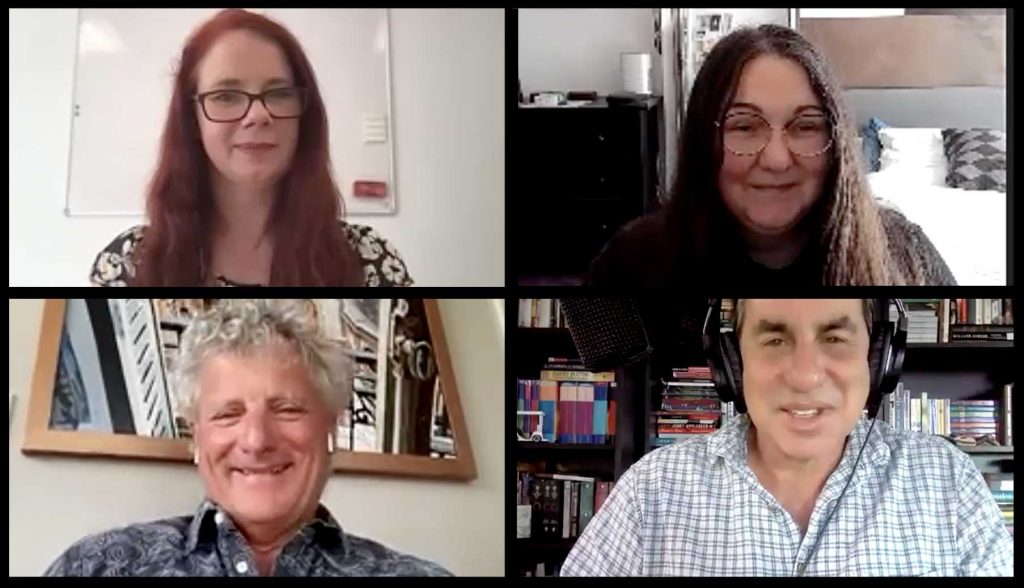 Tune in as we learn about these two award winning efforts that clearly indicate the commitment to Open Education happening in Edinburgh. Listen to the end to hear some bonus content of extra voices that you do not want to miss.
[The students] are getting a real sense of legacy out of these resources. They are making something which is not just being assessed and disappearing into a black hole. It's going out there, it has purpose, it is having reuse. They always tend to be really engaged and really enthusiastic that this is going to be the best resource that is going to provide the teachers and their pupils what they need to use. We have seen students from the Outreach Course go on to careers where they work in education and continue to have links with the community they worked with.

Charlie Farley on the student experience in the Geosciences Outreach program
It was important to have an open education resources policy to empower colleagues to share their teaching and learning materials but also to provide them the opportunity to reuse existing materials. We wanted to arrive at a point where colleagues would feel confident in sharing their materials knowing they would not have to seek special permission… that policy existed to enable them to make that decision.

….

It's important to be aware that it's an informative policy. It's not mandatory and does not say you must creative open resources, that you must use open licenses, it's very much about encouraging practice.

Lorna Campbell on the Open Education Resources Policy
Web Sites Referenced in Episode 40
It really is about engaging with local communities and giving back to the communities in the area. And it gives the students some real proacical experience and skills.

….

This is a fabulous example of open educational resources, practice, and thinking being embedded in the course structure and the assessment process.

….

The Geoscience outreach program has actually broadened, it takes students from different subject areas now. So we also are creating resources from students in Psychology, Ecology, and Architecture.

Charlie Farley
In addition to he policy there was another piece of interesting work that went on around digital safety and citizenship… we felt that was an important aspect of teaching and learning online, how we engage with each other online.

Lorna Campbell
I think it's one of the aspects how students engage with open education that is really positive, this feeling that they are really making a difference and they are creating something with this legacy, some with hundreds of thousands of page views on topics that did not exist before, done by undergrad students.

Students really appreciate being able to create content that lives on, and also that lives on out there, in the real world, on the real world wide web, where they can continue to see it and point to it after they leave the university. That's evidence of their learning and their knowledge

Lorna Campbell
---
Our open licensed music for this episode is from the Free Music Archive, a song called Equinimity by Nuisancelicensed under a Creative Commons BY-NC license.
The introduction was created with the OEG Voices Mixer features voices of Charlie F, Ajita D, Paul S, Gardner C, Nicole N, Terry G, Gino F, Isla H-F, Jöran M-M, Lorna C, Maren D, Cynthia O, Lena P, and Shinta H(learn how to add your voice to the mix).