In keeping with the University of Edinburgh's commitment to open education and open knowledge, the University has created, adopted, and shared a suite of influential open licensed education policies and guidelines to benefit institutions across the Higher Education sector. These open policies are based on a significant body of research and consultation and represent a considered and timely response to changing circumstances in digital education. In addition to providing guidance for the University of Edinburgh's own staff and students, by sharing these policies under open license they helped institutions across the UK and beyond to respond to the challenges of online teaching during the COVID-19 pandemic.

The OER policy (2016) reused and adapted elements from existing OER policies from other institutions. It reflects the University of Edinburgh's mission to discover knowledge and make the world a better place and encourages staff and students to create OERs to enhance the quality of the student experience and provide learning opportunities for all.

The Lecture Recording policy (2019) was created following an extensive programme of internal and external research and consultation. It resolves ambiguity around personal data in recordings and clearly assigns intellectual property rights to their original holders, who in turn agree that recordings may be used for clearly defined purposes.

Learning Analytics Principles and Purposes (2017) governs the University's use of student data, which should be ethical, transparent and for the purpose of enhancing the student experience.

When the COVID-19 pandemic hit in 2020, the framework provided by these open policies enabled the University to rapidly adapt its existing principles to accommodate classes delivered entirely online. In response to the online pivot, a Virtual Classroom Policy and accompanying Digital Citizenship Guide, were created, and shared at a critical time for the Higher Education sector.
Explore more about this award…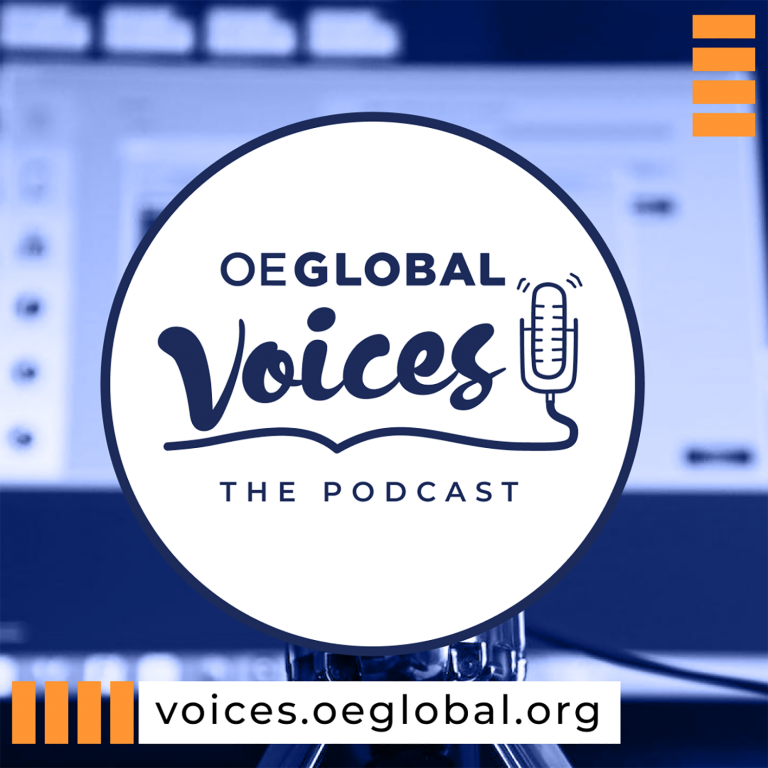 2022 – OEGlobal Voices
A Podcast from Open Education Global
OEG Voices 040: Charlie Farley and Lorna Campbell on Two Award Winning Projects from University of Edinburgh
There is something going on with Open Education in Edinburgh. In episode 40 we get to hear first hand from Charlie Farley and Lorna Campbell about two exemplary efforts from the University of Edinburgh that were both recognized with OE Awards for Excellence in 2021.
But that is just half of the awards sweep for the University, they took four of them home. In episode 33 we spoke with Melissa Highton about her Excellence in Leadership award and we are hoping to schedule time to hear from Hanna Rothmann who earned an Award for Excellence as an Individual award for a student.
In this episode's conversation, OER Adviser Charlie Farley shares a fabulous outreach program started in GeoSciences that has expanded to other disciplines, where students get applied open education experience working with local schools, museums, and community groups, to design and publish OERs that are shared openly through TES Resources and Open.Ed. The Geosciences Outreach program earned an Award for Excellence in the Open Curation / Repository category.
We also hear from Lorna Campbell, manager of the Open Educational Resources (OER) Service, about the significant policy development effort (the policies themselves are OERs) that enables much of the success in open education at the University of Edinburgh. Lorna shares her insights into the development and successes of the suite of Open Policies for Learning and Teaching recognized with an Open Practices OE Award for Excellence.
Also sitting in the call was Paul Stacey and Alan Levine from OE Global.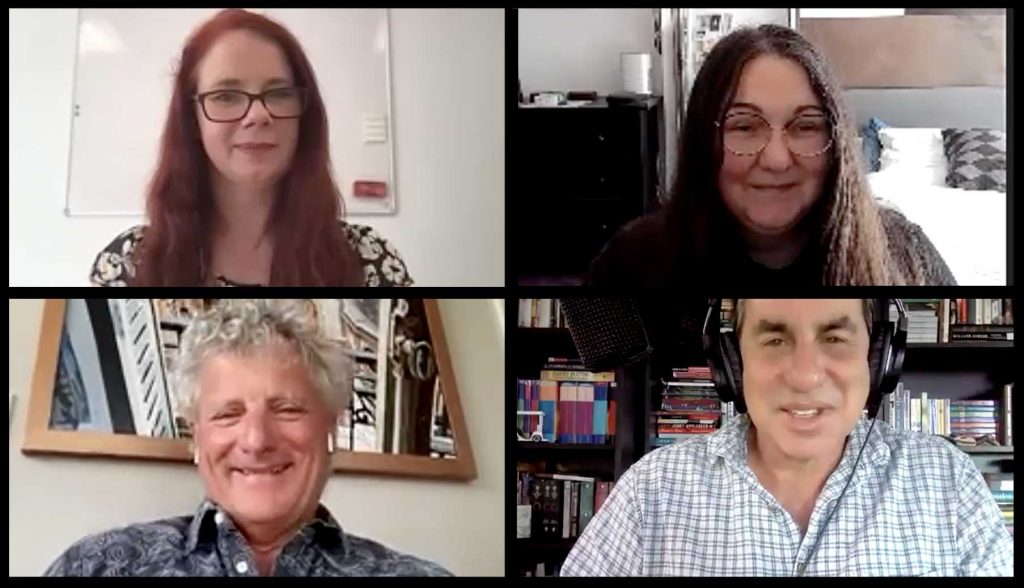 Tune in as we learn about these two award winning efforts that clearly indicate the commitment to Open Education happening in Edinburgh. Listen to the end to hear some bonus content of extra voices that you do not want to miss.
[The students] are getting a real sense of legacy out of these resources. They are making something which is not just being assessed and disappearing into a black hole. It's going out there, it has purpose, it is having reuse. They always tend to be really engaged and really enthusiastic that this is going to be the best resource that is going to provide the teachers and their pupils what they need to use. We have seen students from the Outreach Course go on to careers where they work in education and continue to have links with the community they worked with.

Charlie Farley on the student experience in the Geosciences Outreach program
It was important to have an open education resources policy to empower colleagues to share their teaching and learning materials but also to provide them the opportunity to reuse existing materials. We wanted to arrive at a point where colleagues would feel confident in sharing their materials knowing they would not have to seek special permission… that policy existed to enable them to make that decision.

….

It's important to be aware that it's an informative policy. It's not mandatory and does not say you must creative open resources, that you must use open licenses, it's very much about encouraging practice.

Lorna Campbell on the Open Education Resources Policy
Web Sites Referenced in Episode 40
It really is about engaging with local communities and giving back to the communities in the area. And it gives the students some real proacical experience and skills.

….

This is a fabulous example of open educational resources, practice, and thinking being embedded in the course structure and the assessment process.

….

The Geoscience outreach program has actually broadened, it takes students from different subject areas now. So we also are creating resources from students in Psychology, Ecology, and Architecture.

Charlie Farley
In addition to he policy there was another piece of interesting work that went on around digital safety and citizenship… we felt that was an important aspect of teaching and learning online, how we engage with each other online.

Lorna Campbell
I think it's one of the aspects how students engage with open education that is really positive, this feeling that they are really making a difference and they are creating something with this legacy, some with hundreds of thousands of page views on topics that did not exist before, done by undergrad students.

Students really appreciate being able to create content that lives on, and also that lives on out there, in the real world, on the real world wide web, where they can continue to see it and point to it after they leave the university. That's evidence of their learning and their knowledge

Lorna Campbell
---
Our open licensed music for this episode is from the Free Music Archive, a song called Equinimity by Nuisancelicensed under a Creative Commons BY-NC license.
The introduction was created with the OEG Voices Mixer features voices of Charlie F, Ajita D, Paul S, Gardner C, Nicole N, Terry G, Gino F, Isla H-F, Jöran M-M, Lorna C, Maren D, Cynthia O, Lena P, and Shinta H(learn how to add your voice to the mix).